i'm posting a little bit later in my day than usual. i wasn't really inspired this morning to write anything. i'm still not totally. but if i just do it, i'll get back into the swing again, right?
"no. 7 - buy a rug for our living room"
my dad goes to auctions every so often & found us this massive braided wool rug for 5 bucks! we love it :)
it looks like my grandmas house.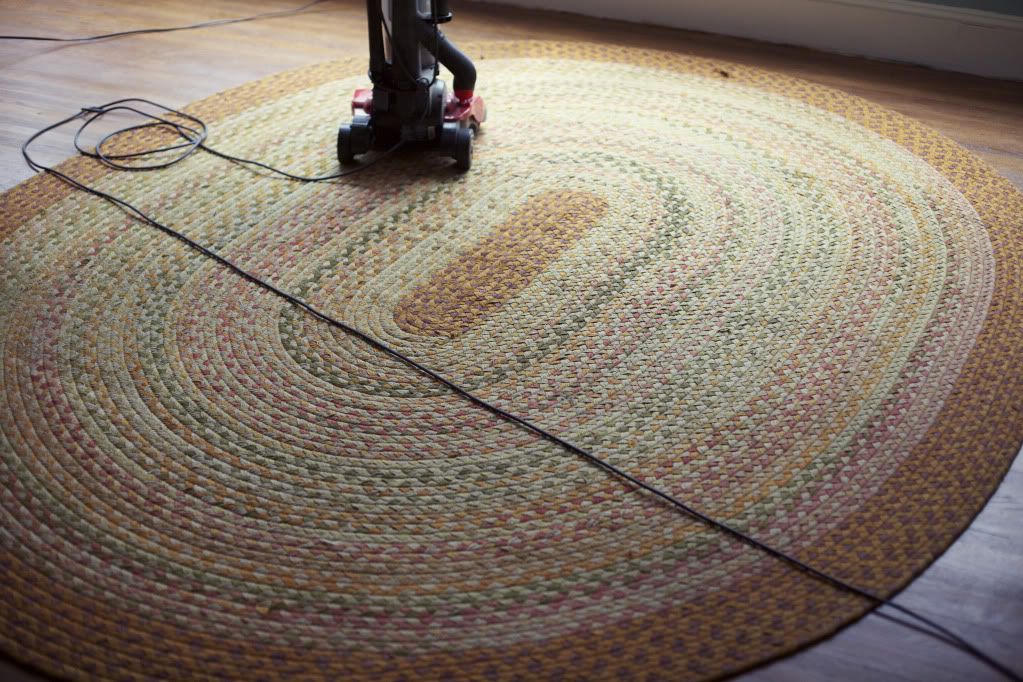 applications today & getting my bearings again after the weekend.
AND we are participating in a chili cook off tomorrow evening.
we have a fun little team of us collaborating together. & don't tell, but i think we're going to make my
vegetarian chili
. shhhhhhh.